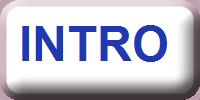 Tiana is a glitter-enthusiast majoring in bioengineering at Olin College. She enjoys theatre and music, kittens, rainbows, and chocolate. Her contributions to the hovercraft include watching the water jet cutter make circles, healthy skepticism, and glitter.


Katie, another glitter fan, is the only mechanical engineer on the team and was thus responsible for the exorbitant use of duct tape. She enjoys koalas but does not like hugs. Her contributions include knowledge of hand tools, access to the metal shop, and punctuality.


Jon is an "experimental mathematics" major and was thus nearly useless. No, that's not quite true. He enjoys theatre and a cappella music, frisbee, and math. His contributions include programming, the purple background on the GUI, and troubleshooting programming.


Jeff is a systems major at Olin, so he doesn't know very much of anything. He enjoys setting things on fire with his hair, long walks on the beach, and puppies. His contributions include breaking almost everything once, very colorful wiring of the circuitboard, and the ShopVac.


Ben is an electrical and computer engineer at Olin. He enjoys Diet Coke and open source. His contributions include programming, making scheduling difficult, and facial hair.